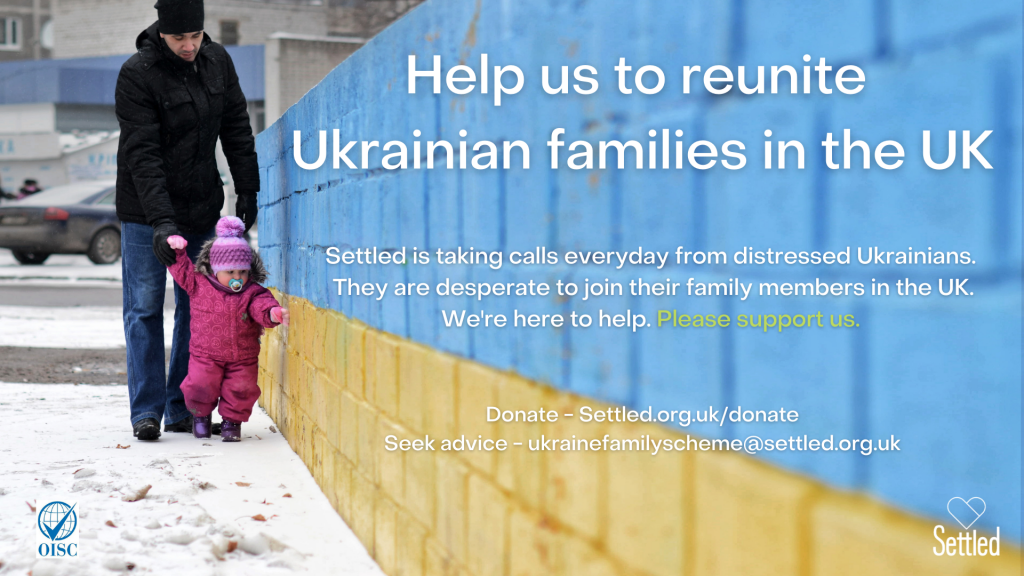 Settled is in a unique position to help those reuniting with their loved ones. We are the only charity dedicated to helping vulnerable people secure their rights in the UK under the EU Settlement Scheme.
During this troubling time, Settled is expanding its team. We are helping as many people as possible to arrive safely in the UK and to ensure they have access to the rights they deserve.
Settled has launched a dedicated help service which can be reached at [email protected]
We are recruiting a Ukrainian-speaking OISC Level 1 accredited adviser, please find more details here.
In order for Settled to reach and give invaluable advice to as many Ukrainians as possible, we are asking you to donate whatever you can.
Every donation will support our team of Ukrainian and Russian speaking volunteers, and to further support our new member of staff dedicated to helping Ukrainians secure refuge and be reunited with their families in the UK.
Any amount you can give will help Settled in this task greatly and will be very much appreciated.